Lyrical Quest
This is a side game in the dream world game series using the "Bunny Mage Engine" but with another player and small story.
This game you play as Dolly the dream fairy to stop the nightmare "Midori Diva" from messing with the Dreamers dream.
Gameplay from another user


After some gameplay such as this and others reviews I did emergency updates to the game when it was on GameJolt and some minor updates.
These are the update notes:
1-By pass Bone Jam "Just walk pass him"
2-Leap of faith in stage 3-4 "Just run and jump and hit the door"
In the new build I just released you can now do the following.
1-See a new intro when starting the game
2-Because stage 3-3 is very long and easy to lose, Press Tab to skip
3-The final boss now has no time and the boss has an HP bar instead of numbers.
There is plans for another version in the future with a new Co-op player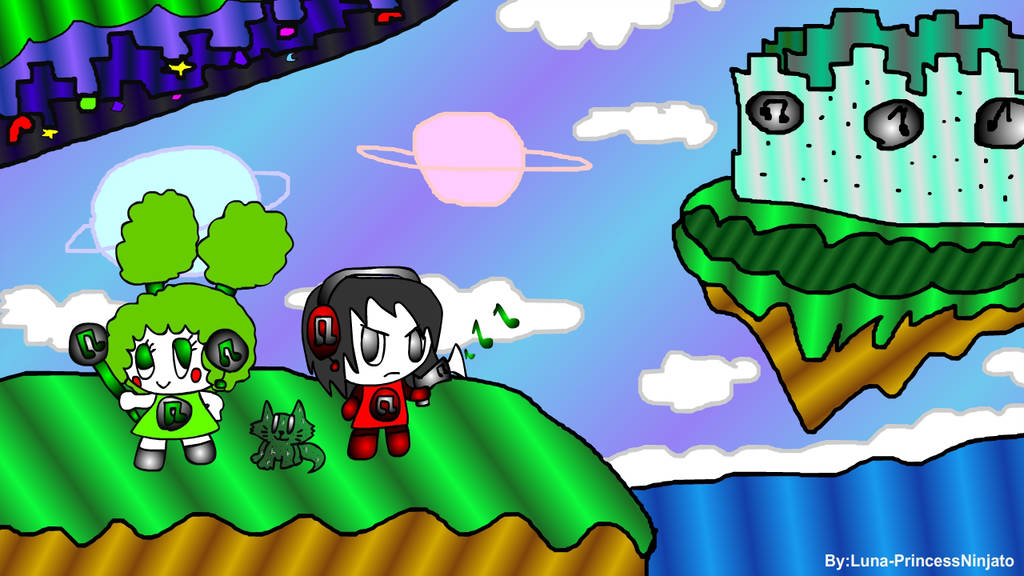 The game will be called:
"Jam in the music city"